TOUR HIGHLIGHTS
6 day's Tasmania Photography tour
6 full days on tour in Tasmania.

Explore the Best of Tasmania.

Maximum group of 4-6 People.

breakfast included (5x Day 2 – Day6 from 2023)

Dedicated photography tour created by passionate photographers.

World class photography instruction
by George Triantafillou & Karolin Schild.

Photoshop and Lightroom Tuition along the way.
Some of the darkest skies in the world for potential Milky-Way or Star trail photography.

Travel in our comfortable spacious vehicles. We drive -> you relax.

Our team is fully bilingual (English, Greek, German) and we're passionate about our own photography. 
Image review/critique sessions will be included in a flexible manner as time allows (during bad weather, for example, we may spend more time indoors reviewing photos and discussing techniques, composition, and post-processing).
27th of August - 1st of September
Its All about you and your photography!
          Meet the team to take you there!
Make memories and capture moments with us.
Who is the Photo Tour for?
Anyone with an interest in photography, regardless of age, skill level, or equipment – you just need a sense of adventure and an eagerness to learn. Whether you are just brought your new camera or a professional photographer, you will come back with great images and a deeper understanding of the photographic medium.
- Fun and enjoyment of photography and outdoors
- Photography Enthusiasts Who Want To Expand Their Skills.
- Suitable for complete beginners to serious amateurs.
WHAT PHOTO EQUIPMENT SHOULD I TAKE?
DSLR or Mirrorless camera,
Camera lenses preferably wide angle.
Filters POL, ND and GND if you have any.
Sturdy tripod.
Camera remote control (shutter remote realise).
A torch.
WHAT TYPE OF INSTRUCTION IS OFFERED?
Our tours are not workshops, with classroom instruction each day; rather, they are journeys of discovery that take you to great photographic locations with wonderful opportunities for informal, hands-on learning, that takes place through personal tutoring sessions, discussions around the dinner table, impromptu lectures or demonstrations, and while photographing in the field.
Each photo leader has years of experience in photographic education, and each has his or her own philosophy and style. They will help you see the world with new eyes, and create images that reflect your unique experience.
We will explain depth of field, putting hyperfocal distance into practice, choosing the right lens, using your camera and improving your workflow as well as how to approach a scene and order your composition and technique to get the shot you have in mind. The tour is primarily about developing your skills as a photographer and your images are our priority!
FITNESS LEVEL REQUIREMENTS?
Almost all locations are easy-to-medium difficulty and most of the locations we choose to visit are easy to access.
(may include 3-4 hour return hike moderate difficulty.)
There might be slippery or snow-covered tracks.
What's included in this Photo Tour?
• Start and End in Launceston
• 6 days 5-nights' accommodation in Twin share
• Cradle Mountain breakfast included
• National park pass included
• Airport pickup and drop-off
• Plenty of photo opportunities
• Fully guided Small Group Adventure
• Explore the Best Photo Locations of Tasmania
• Bay of Fires & Wineglass bay
• Hike Cradle Mountain
• Knowledgeable & Experienced Guide
• Air-Conditioned Vehicle
• Some of the darkest skies in the world for potential Milky-Way, Star trail or Aurora photography.
• Photoshop and Lightroom Tuition along the way.
What's not included in this Photo Tour?
Food and beverage
Airfares
Insurance
Camera equipment and Items of personal needs
We reserve the right to make any changes to the program as a result of the weather. It is a trip into nature and unfortunately, we have no control over the weather conditions on site. A superior and cautious behaviour to minimize the risk of injury is our first priority. Nevertheless, we would like to mention that all travel activities are at your own risk.
Insurance is in the responsibility of each participant. As the organizer and tour manager, we are excluded from any liability. The tour is conducted in all weather conditions. By registering for this photo tour the participant confirms that he or her has understood this important information and thus accepts this clause.
It is advisable that you purchase travel insurance to protect your trip investment and yourself while traveling. According to our company policies we can't take responsibility for contingencies like flight cancellations, medical expenses, gear damage, loss of gear, accidents, natural disasters and extended stays to name a few.
Please note that by booking this tour you agree to necessary precaution to ensure the safety of all participants and our team. This includes:
• Maximum number of persons (inclusive tour leaders) as per government advised.
• Maintaining 1.5 meter social distancing.
• Access to hand sanitiser during the event.
• Gear in use will be cleaned before and after each event.
• Learning outcome will be provided by verbal explanation. Tour leaders will be unable to handle your camera.
Who should not attend (COVID SAFE)
• Anyone feeling unwell or awaiting COVID-19 test result.
• Anyone who has travelled overseas within 14 days.
• Anyone who has been in contact with any known positive COVID-19 person within the last 14 days
• Anyone at "great risk of serious infection" as described by the Australian Government as follows:
- People aged 70 years and over.
- People aged 65 years and over with chronic medical conditions.
- People with a compromised immune system.
By booking any tour or workshop with We Are Raw Photography, you agree to cooperate with all requirements and confirm you do not fall within one of the above listed categories. If your situation changed between booking your event and the day of the event, please notify us.
TOUR IN DETAIL
Welcome and Golden Hour Photography
DAY 1 Arrive at Launceston, Tasmania.
Arrive in Launceston and travel to Cradle Mountain. The adventure starts with an afternoon shoot to capture 'golden light' at the iconic Dove lake. Evening get-together for a welcome dinner (not included) and to discuss plans for the tour, best camera gear, equipment to use and find out what you already know and understand about your camera and the settings.
We'll spend at least 2 days at our key location; Cradle Mountain, further to Russel falls, Port Arthur and East Coast of Tasmania.
(Please arrive no later than 13:00 PM at the airport and return not earlier than 16:00 PM)
DAY 2 Intense photo tour and hike in Cradle Mountain - from sunrise to sunset
We'll take 1 full day to explore the beautiful Cradle Mountain region. Starting the day with a sunrise shoot at the shore of Dove Lake's favourite Boatshed where Cradle Mountain stands proudly behind in all its glory.  Head up from Dove Lake on the clifftop to Marion's lookout we'll capture superb panoramas of the lake with its views over Crater Lake, Dove Lake and Cradle Mountain. At the far end of the walk is a steep climb to Marion's Lookout – on one section there are chains to help you up! We take our time, as we are a photographic tour there is no need to rush. The walk to Marion's Lookout at Cradle Mountain is one of the highlights of our whole Tasmanian trip and offers up one of the best views in all of Cradle Mountain, certainly make it worth the effort.
*Update, due to construction work at Cradle Mountain there may some changes in our plan.
Waterfall photography is the focus of the day!
DAY 3 Travel from Cradle Mountain to Russel Falls - Port Arthur.
Today you can decide if you want to have a morning rest or we recommend getting up early for the final sunrise awakening the beauty around us!
After a good breakfast, we will make our way to Russel Falls.  A wonderful relaxed day travelling in a comfortable vehicle along winding roads through the beautiful central highlands region of Tasmania. On our way, we'll see the ever-changing environment that is so unique to Tasmania. Reaching  Mt. Field National Park, World Heritage Wilderness Area, we will visit and photograph the spectacular Russel Falls, Tasmania's most picturesque and beautiful waterfall.
"moving water, when seen and heard we can feel the real, often profound connection to the raw primal power of nature."
Our walk passes through towering swamp gums and species typical of wet forests and cool temperate rainforests such as dogwood, musk and myrtle. Closer to the falls stunning tall tree ferns frame the track. We will arrive late at our hotel. 
Sunrise at the Tessellated Pavement and Sunset / Night Sky Coles Bay
DAY 4 Travel Port Arthur - Coles Bay
An early start in the day! Witness the magical Tessellated Pavement at sunrise in the Tasman Peninsula, an area of coast where rocks have been carved into an amazing pavement like structure by forces of wind and sea over millions of years. Enjoy the dazzling light display when the sun lights up the rock formations before we make our way to Freycinet National Park, Coles Bay for our sunset.
If the weather conditions allow we will stay late to capture the night sky.
Post-processing workshop during the day.
Sunrise and Sunset + Post-processing workshop during the day
DAY 5 Travel Coles Bay - Binalong bay
Today's sunrise, a short drive down to the Honeymoon bay where the sun rises by the rocky coastline of the bay. Then to Coles bay where we'll eat a hearty breakfast (not included) and once we've checked out, we'll travel north to the Binalong bay, so we're well prepared for our sunset shoots there on Skeleton bay.
Every good journey has its end but friendships stay forever!
DAY 6 Travel Binalong bay - Bay of Fire - Launceston transfer to airport
Our last sunrise at this beautiful island. After breakfast (not included), we will make our way back to Launceston and end our tour. The memories and friendships created along our journey will still be with us!
(Please arrive no later than 13:00 PM at the airport and return not earlier than 16:00 PM)
Book your Phototour
No matter your skill level, or camera equipment, if you have a passion for photos and travel, we have the photo tour for you.
Why Travel with We Are Raw Photography?
We are passionate about our work and your dreams. Tour itineraries have been designed by photographers, for photographers. On our Photography Tours we take our time on the locations we visit so you get to explore the area for the best compositions and experience. Our goals are to provide you with a unique travel experience, to explore the world with a new vision.
With our in-depth knowledge of our destinations integrated with local culture places, you will find yourself in the best location at the best time. The majority of our clients travel with us year after year.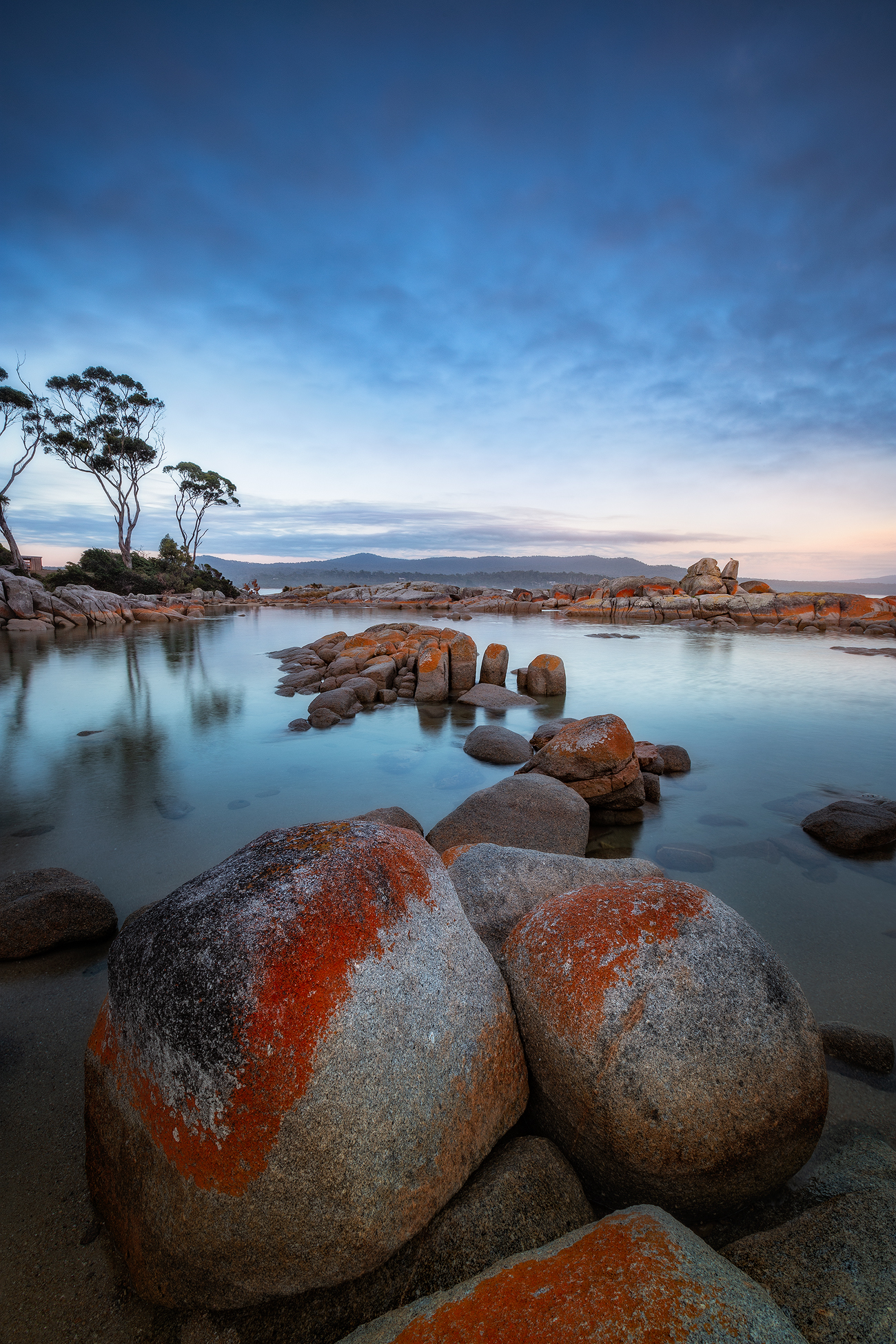 JOIN OUR 6-DAY JOURNEY TASMANIA PHOTO TOUR.
RESERVE YOUR SPOT BEFORE THE NEXT SUNSET!
ONLY 6-8 SPOTS AVAILABLE!
This photo tour costs AU $3450 per head in shared accommodation.
You have to deposit an amount of AU $650 to secure your spot for this photo tour.
Please reach out to us using the contact form for any questions. Please note that you can pay via bank transfer or PayPal.
​looking for something more private? We make your private adventure happen!  And If the dates don't suit you, Join our waiting list or consider a private PERSONALIZED photography tour. If you think that would suit you then CHOOSE FROM BELOW.